Innovative Small Business Tax & Accounting Consultants
Small Business Solution
Making business easier
By offering a multitude of tax and accounting services, we make sure our clients have the knowledge to take their business in any direction.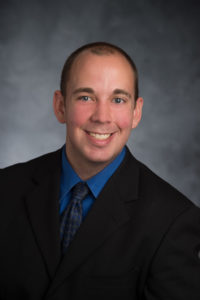 Meet Justin
Managing Tax, Accounting, & Business Consultant
Justin Sundberg is the founder, head, and heart of Sundberg Tax & Consulting. Justin is a Certified Public Accountant, has a Master of Business Taxation degree from the Carlson School of Management, and has a strong background in business start-ups and small businesses. After gaining experience, knowledge, and advanced tax & accounting expertise from one of the most widely used and well-respected accounting firms in the country, plus experience at some smaller ones, Justin founded his own practice.
Justin was recognized for his entrepreneurial excellence and diligence by the University of St. Thomas. He also has experience as a controller, developing the accounting processes and infrastructure for many small businesses.
By creating almost all of his firm processes from the ground up, Justin ensures that his firm provides top-quality services in an efficient manner in order to help small businesses.
Superior Professional Service
Forward-Thinking
While doing top notch returns:
Our industry is focused on the tax return for last year's profit. We utilize last year's information and the Tax Code to get the best result possible. We don't stop there. We consider this year and next year, and we advise out clients so they may realize long-term tax reduction and long-term business success.
Simple to Save Money
Tax Process – Easy for our clients
Our clients understand their taxes, and we explain it without overusing complex-sounding jargon. By understanding the rules relevant to them, our clients are better able to communicate and provide the information we need to maximize their deductions and minimize their IRS Risk . This saves them time and money.
Innovative
Entrepreneurs at heart. CPAs by licensure.
We think outside the box to develop solutions that are more advantageous than the one-size-fits-all treatment received at other firms.
Tax
Innovative for Results, not Risk
Our experience and background allows us to handle even the most complex returns imaginable.
Our innovative approach enables us to look beyond the tax return, get to know our client exceptionally well, and plan for long-term success.
Our unique approach to tax services gives our clients significantly better results.
Accounting, Payroll, & Other
Doing what takes time
Most clients initially use our tax services, but we also help our clients in many other ways that allows them to focus on their business and not on accounting, payroll, and other administrative, organizing activities that are essential to stay efficient but simply take up time.
Entrepreneurship/Small Business Services
Because not everything should be learned the hard way.
We have a passion for small businesses and love helping them. For this reason, we offer a multitude of services, including Startup Coaching, Growth Coaching, Investor Coaching & Connecting, and Business Detail Analysis Services.
We can also help with things that do not fall into our normal arena because we intelligent and skilled, and we know thousands of people and love helping people.
Venture Capital Services
Getting investors more for their capital.
By using various business and tax techniques, we will get small business investors (angel investors, venture capitalists) materially higher financial payoff by reducing their risk & their investment's time to break-even, and significantly increasing the ROI on most investment opportunities.
What People Are Saying
Client Reviews
To Be More Available to Our Clients
Multiple Locations